Cavalliera Competition Shirt DAME - Navy / White
A fresh show shirt option that unites elegance and technology. Made of breathable, performance fabrics that create a lightwear and flattering show shirt, combined with one-sided raglan-style dotted lace sleeve, that instantly elevates any equestrian look. 
The contrasted piping is the perfect final touch on this shirt, which is an equestrian wardrobe essential. Machine washable and easy to care for. It features a timeless design and athletic functionality which appeals to riders of any discipline. Wear this extra feminine equestrian show shirt and be a true Dame. 
Wash your Cavalliera shirt with similar colours and follow the care instructions carefully. Button up or zip up the shirt and turn it inside out. Do not overfill the washing machine. Set the washing machine on a low spin-dry. Dry the shirt on a hanger and stretch the collar, cuffs and front plackets softly. Do not wring the shirt. A light ironing may be desirable for that extra finishing touch.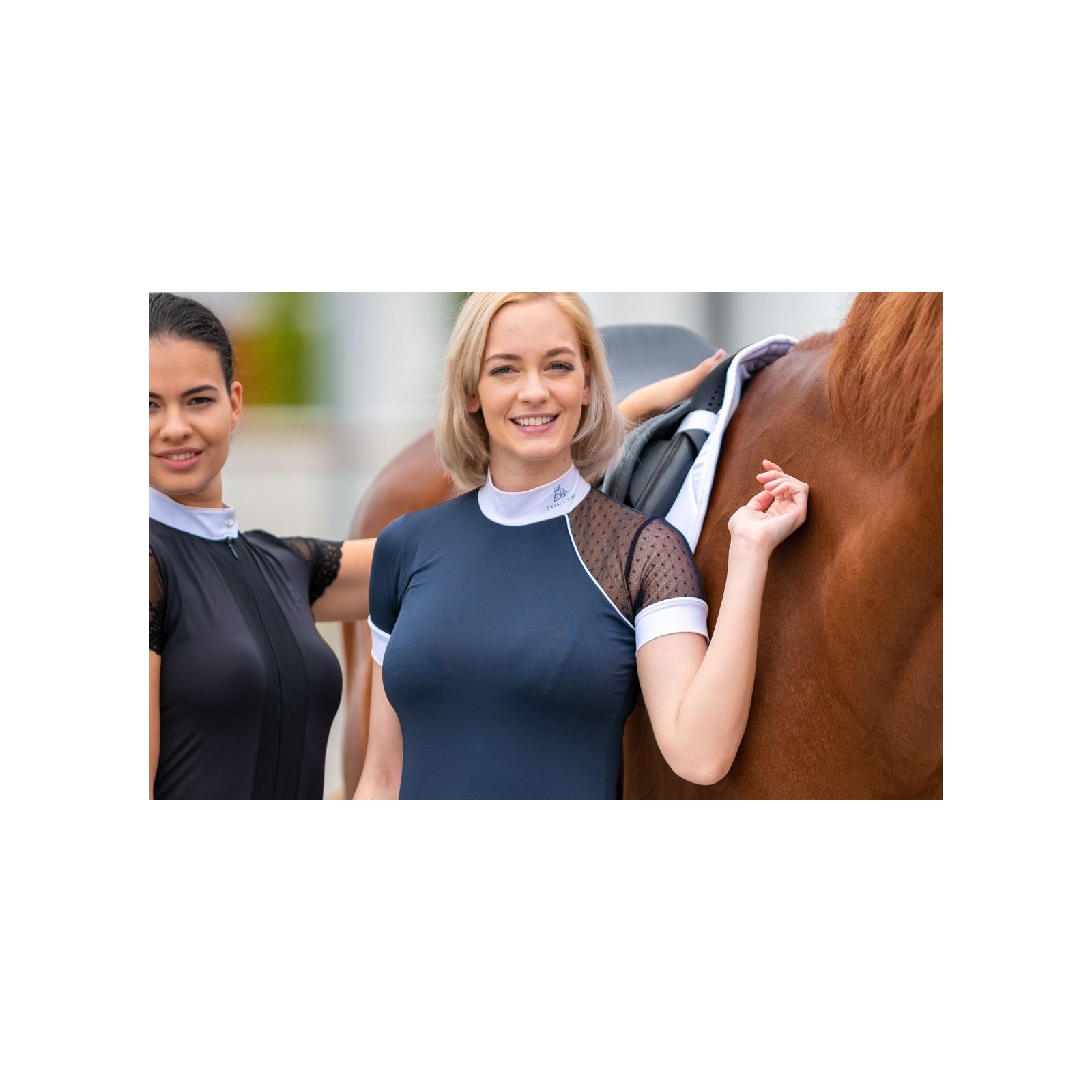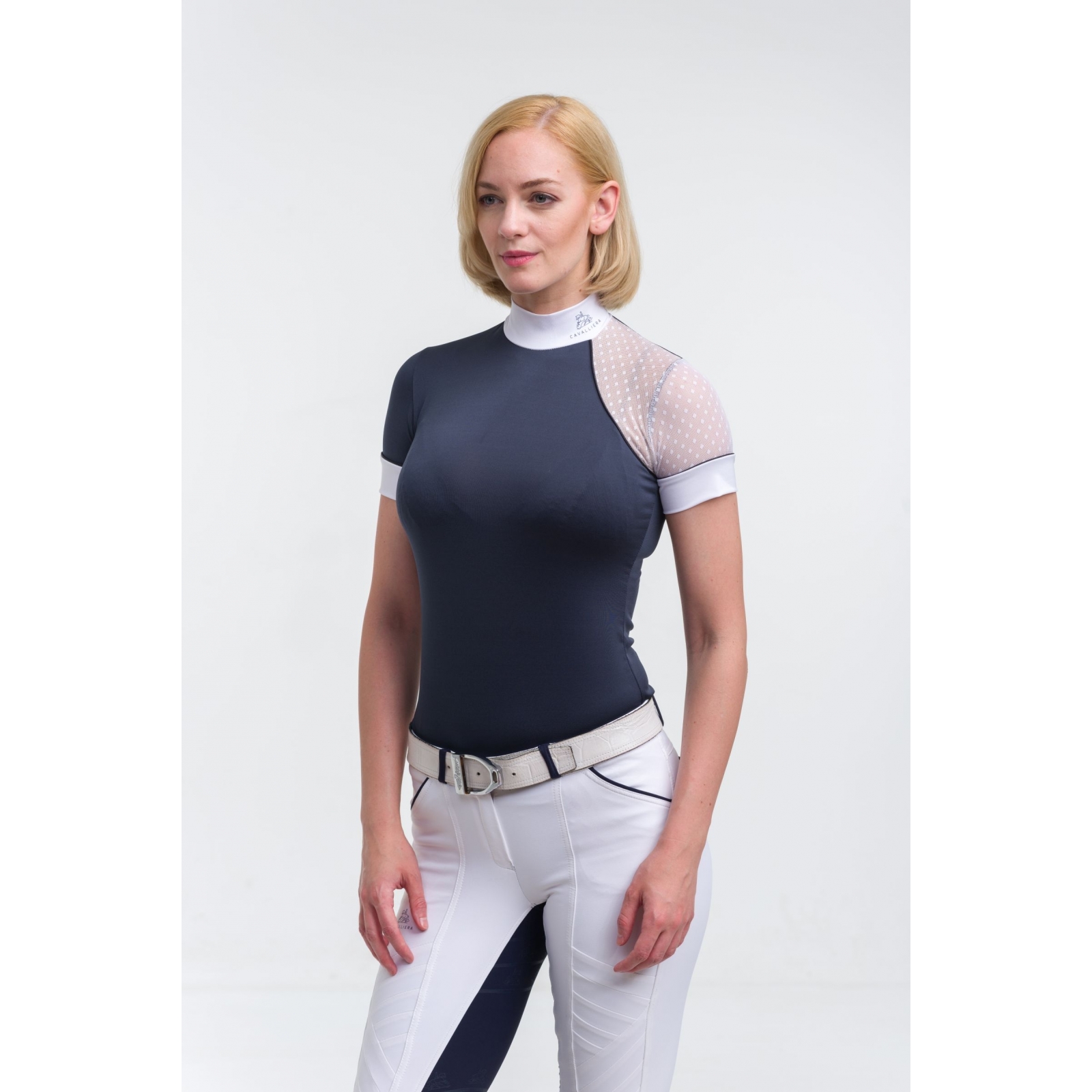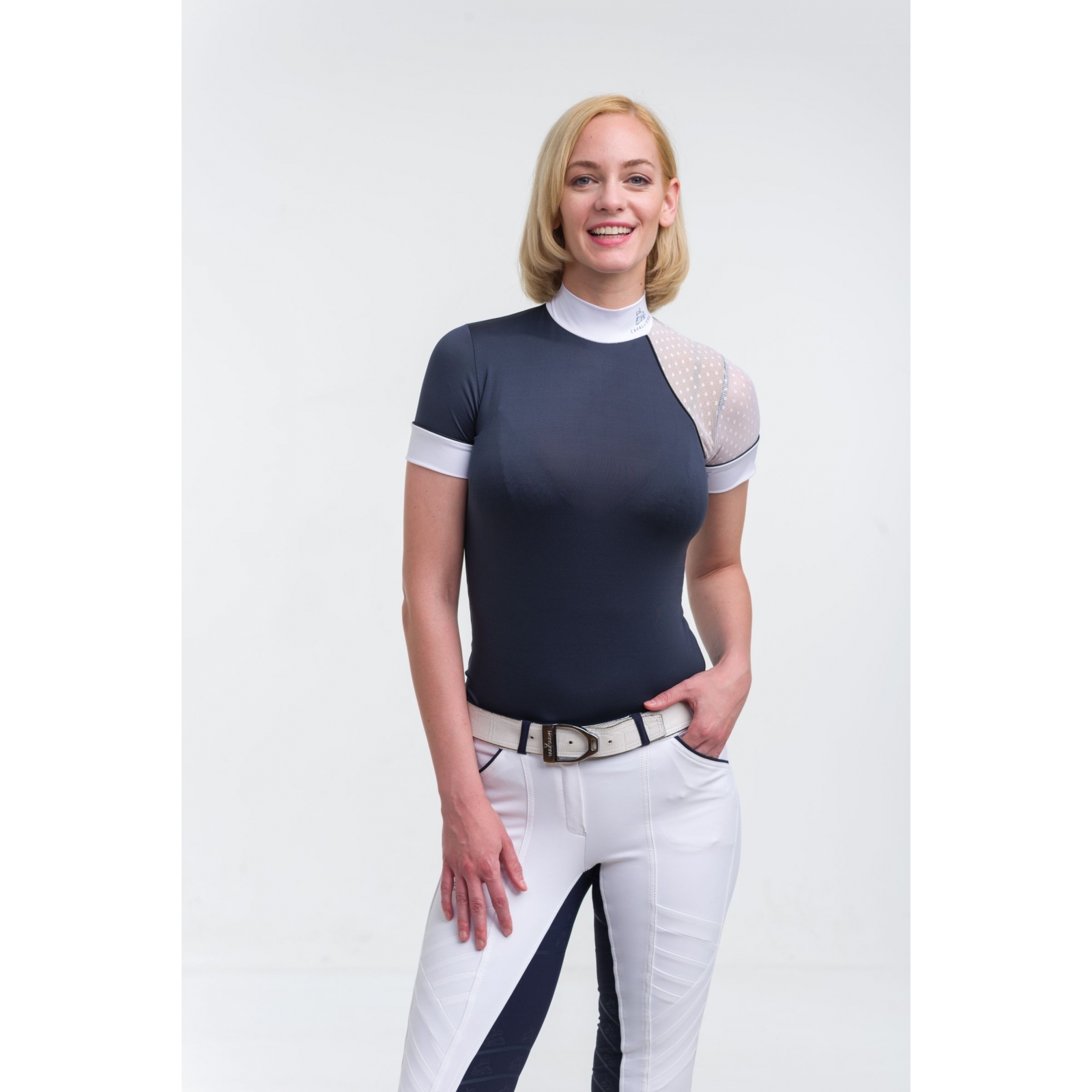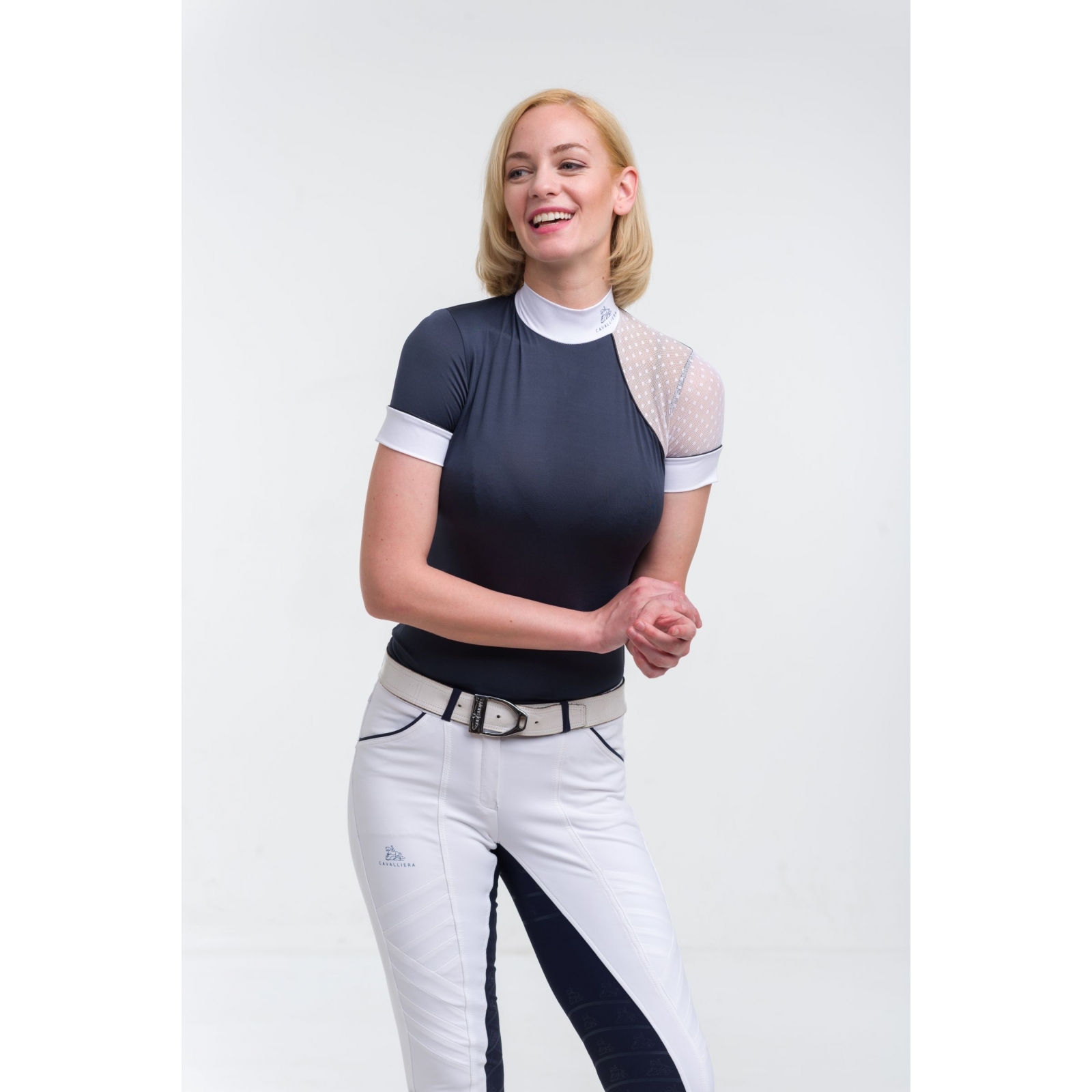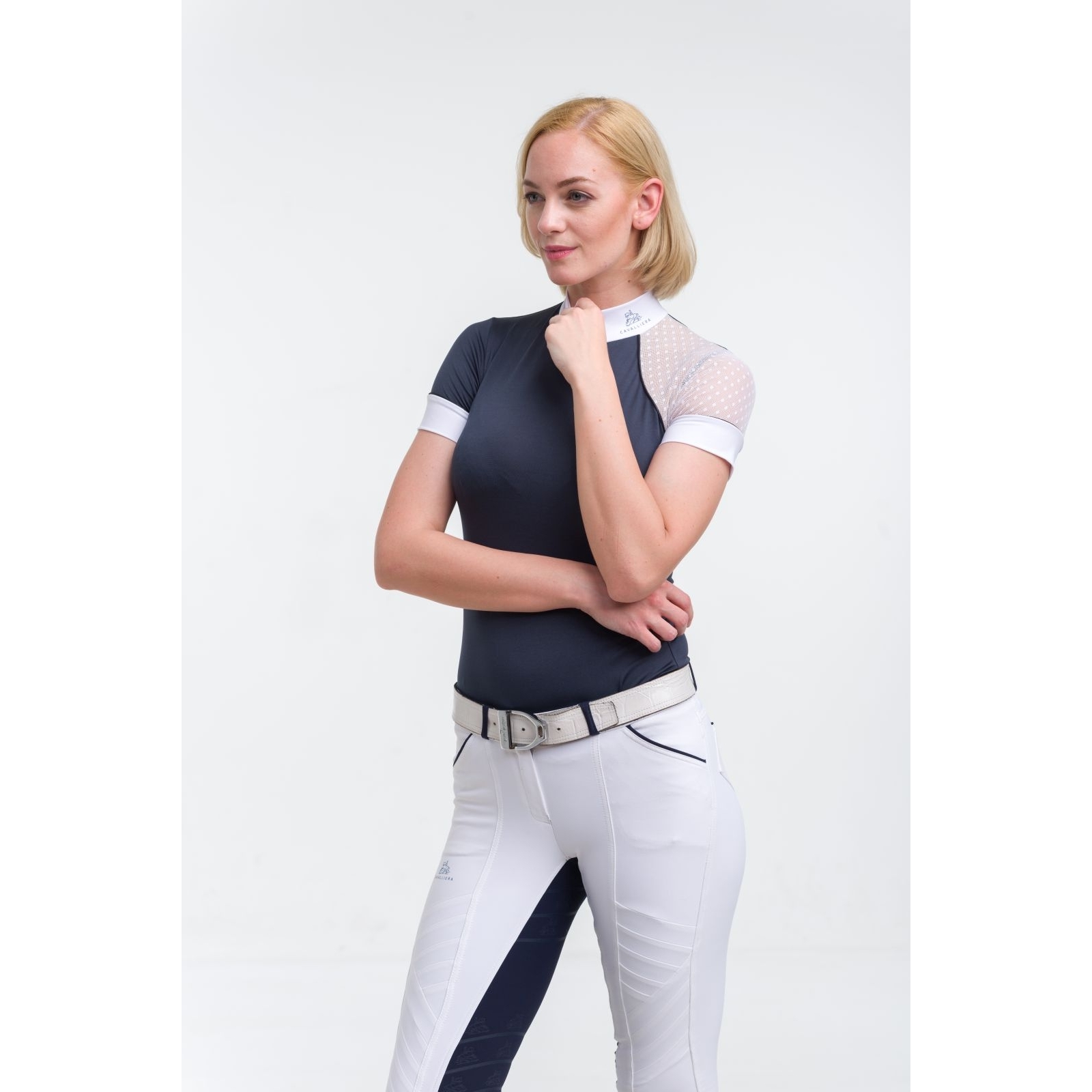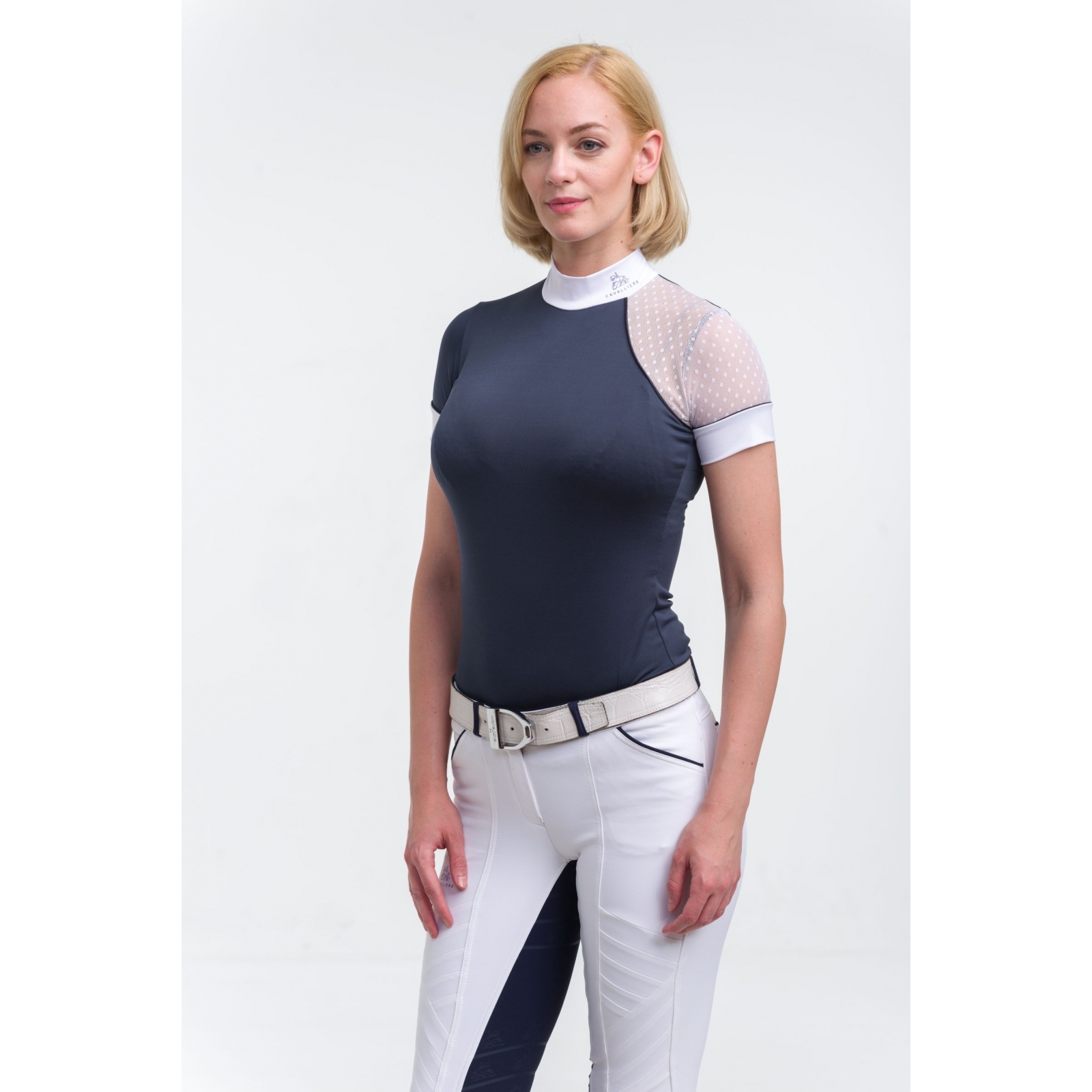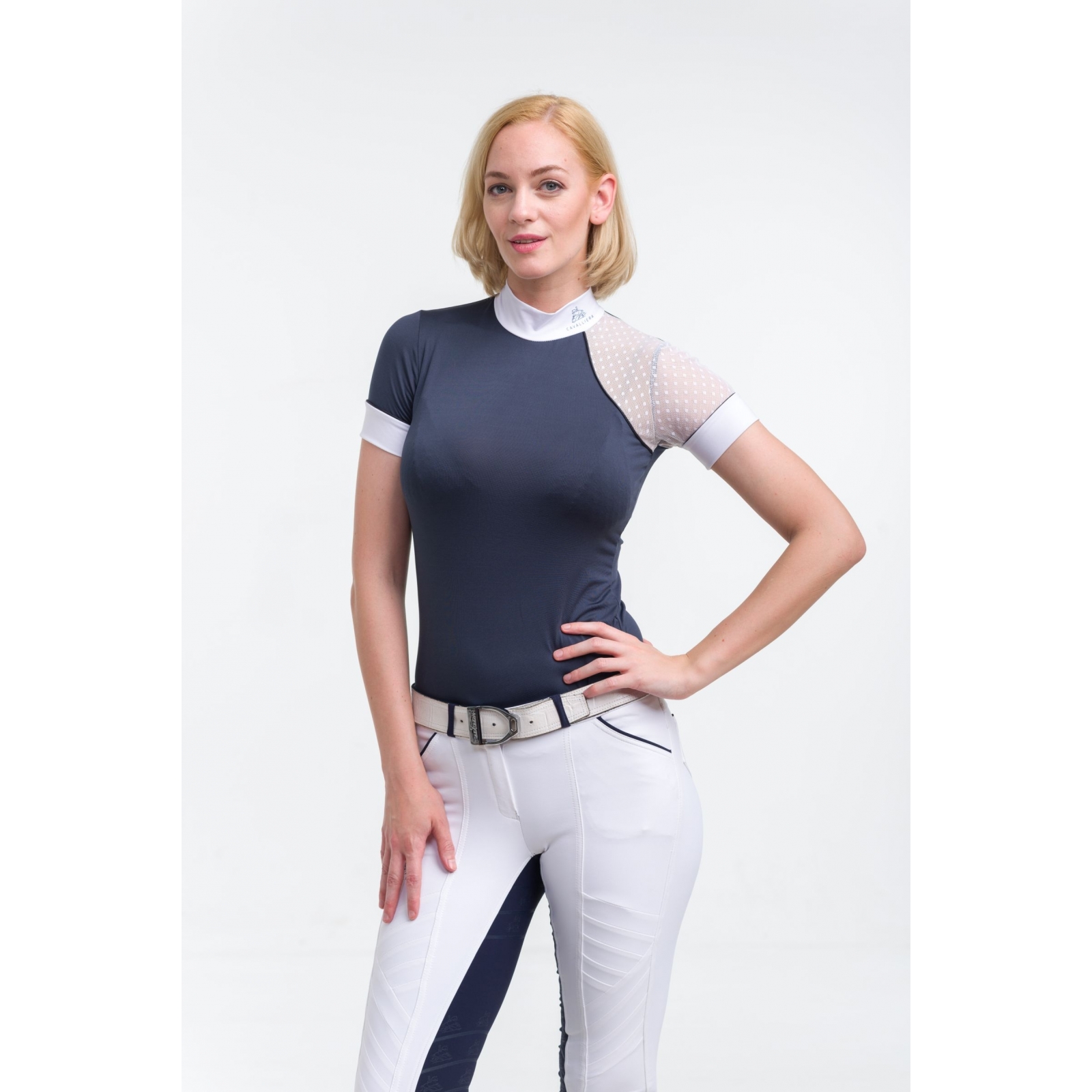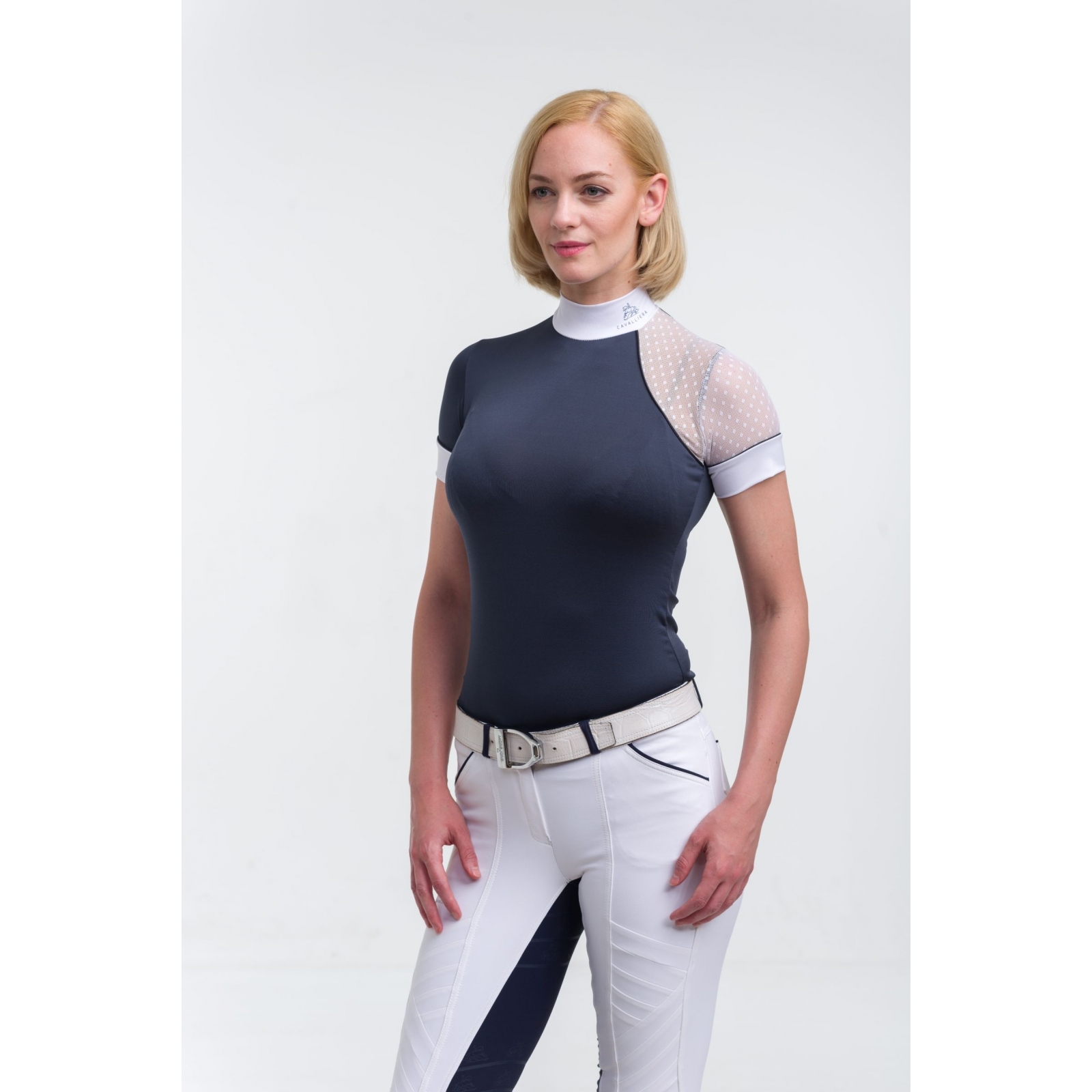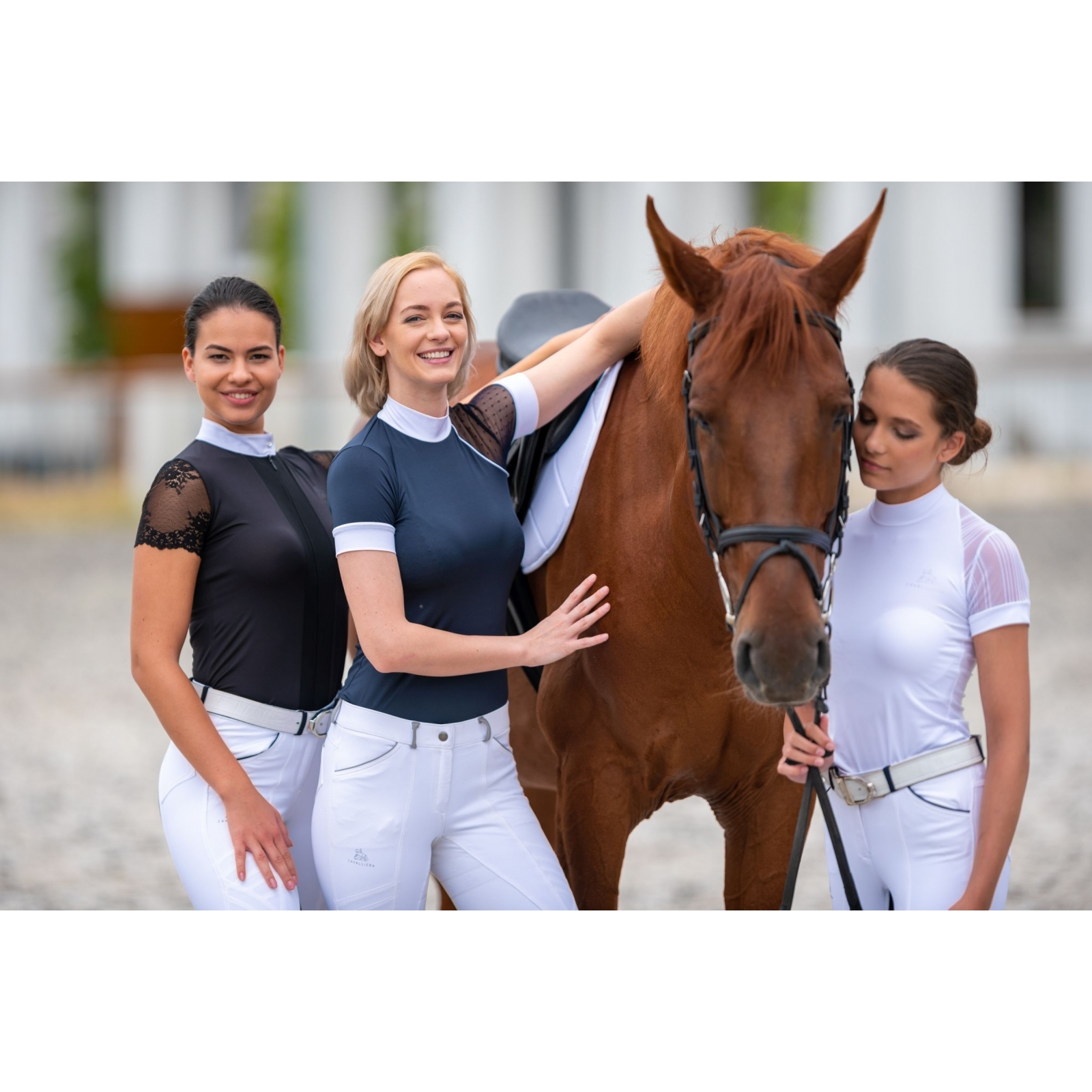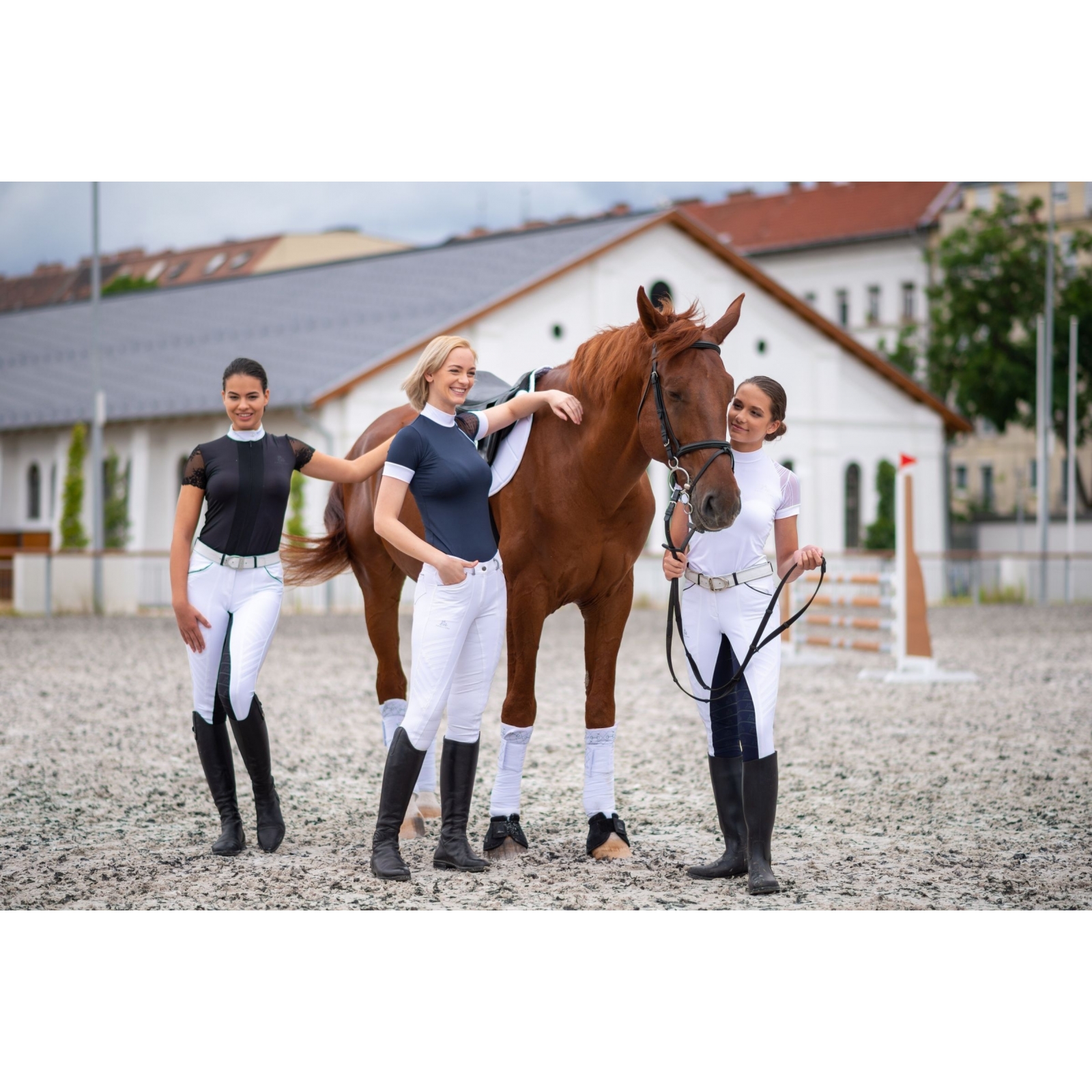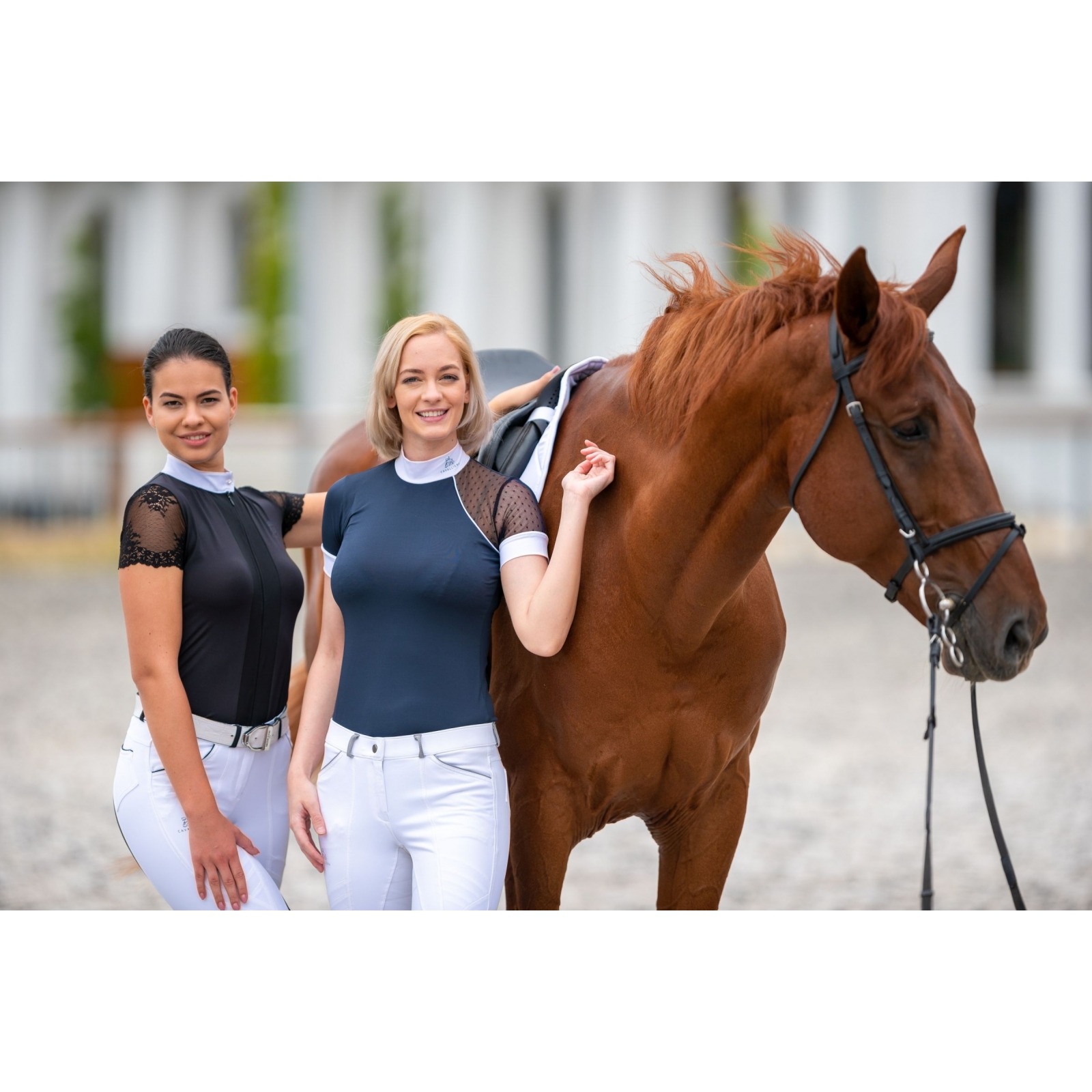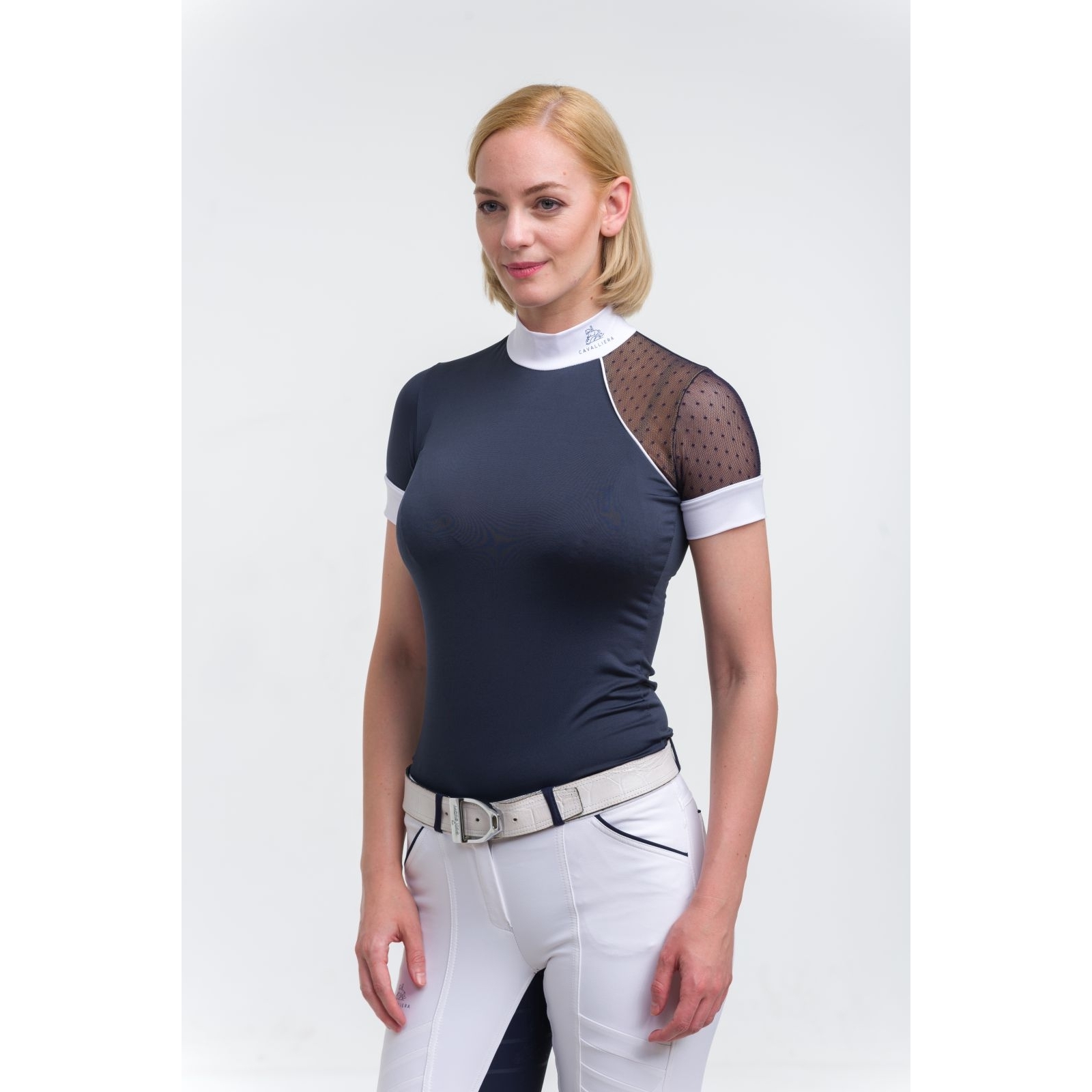 Previous
keyboard_arrow_left
Next
keyboard_arrow_right