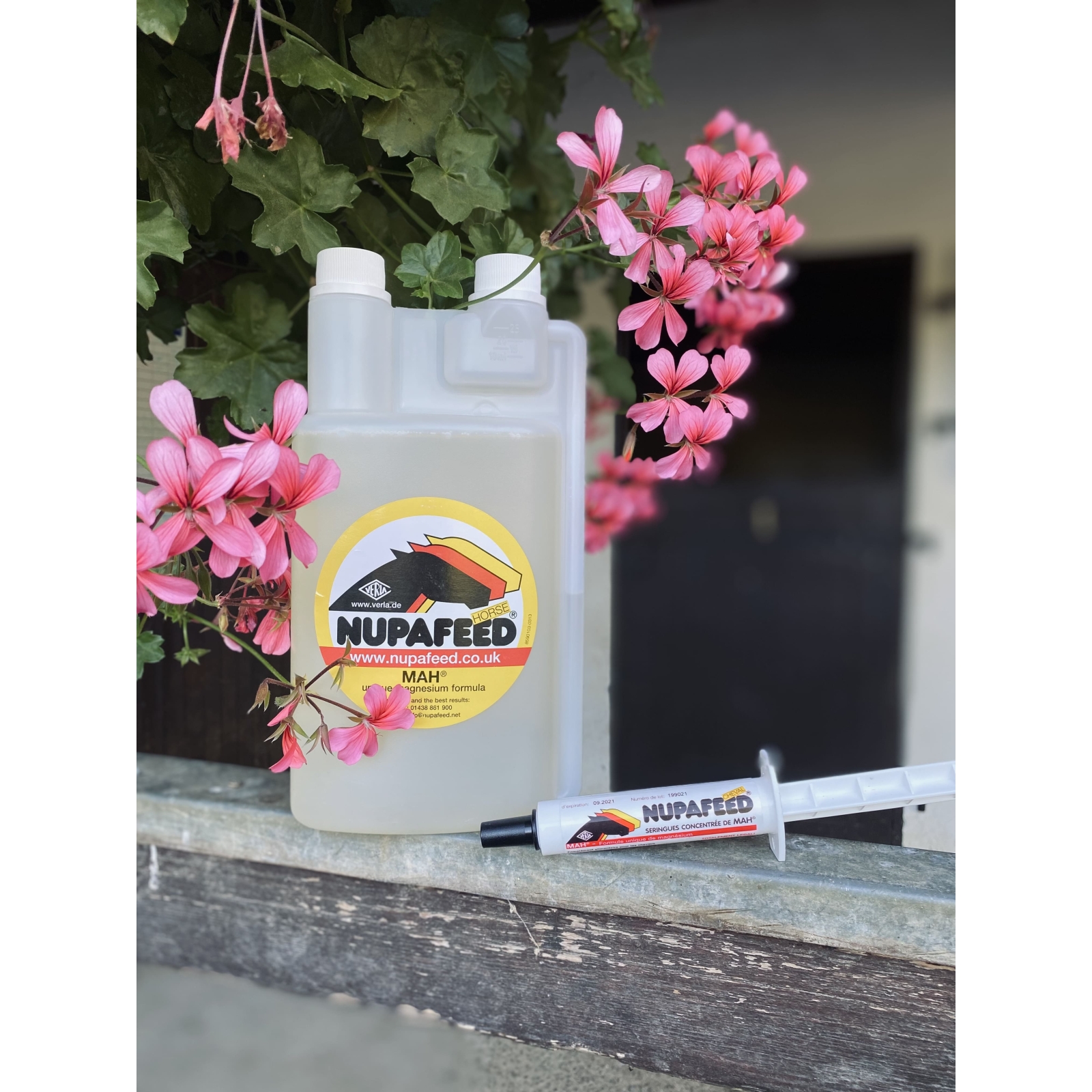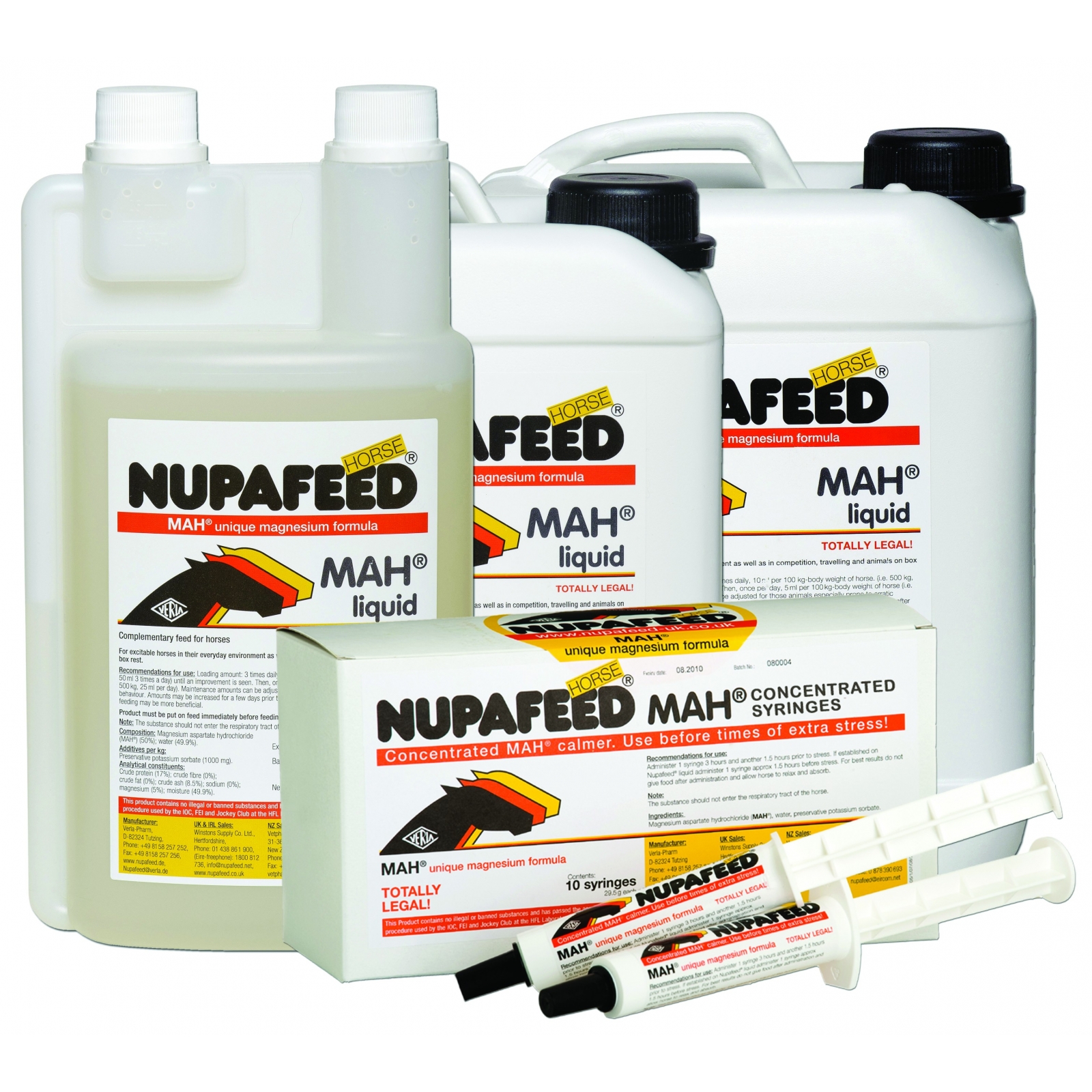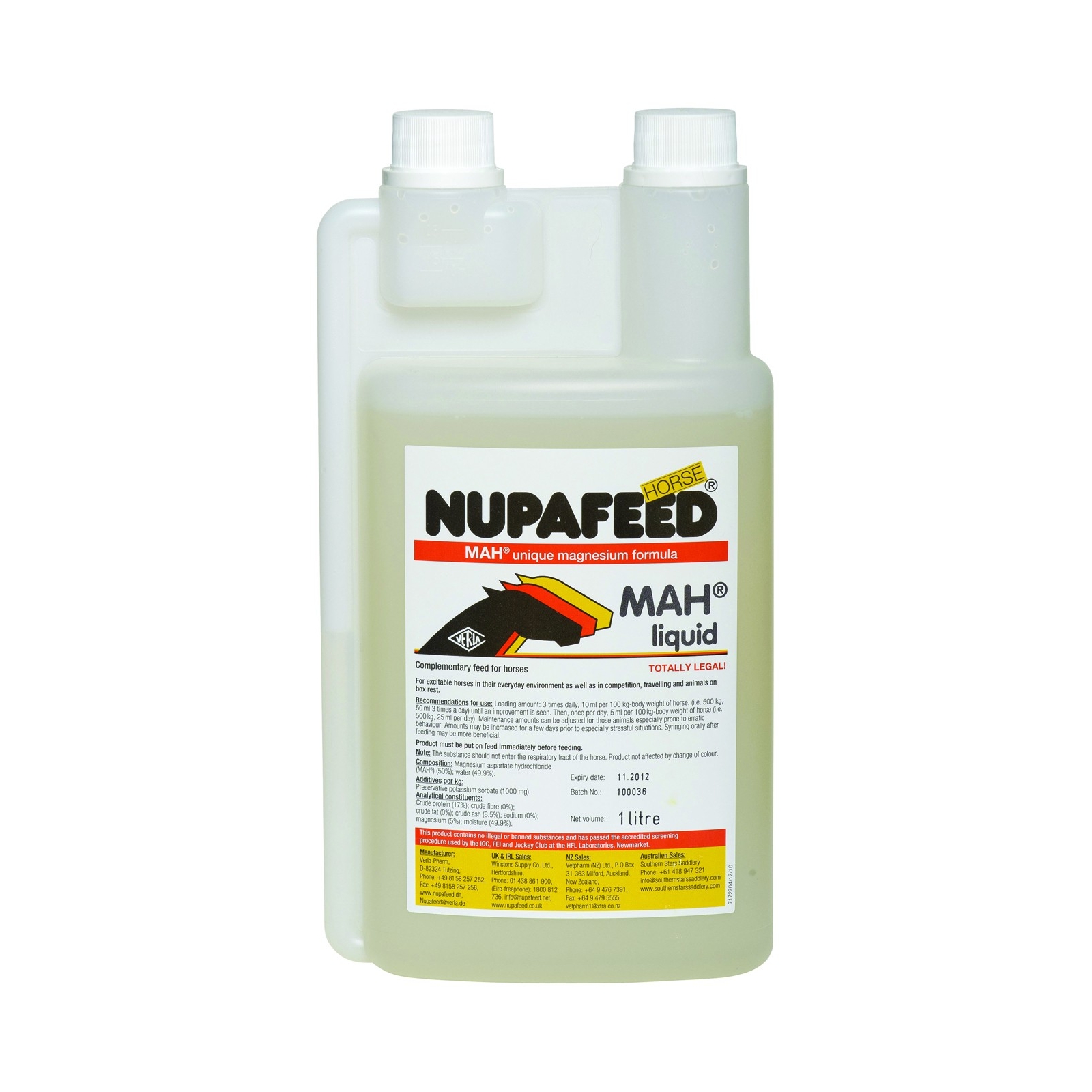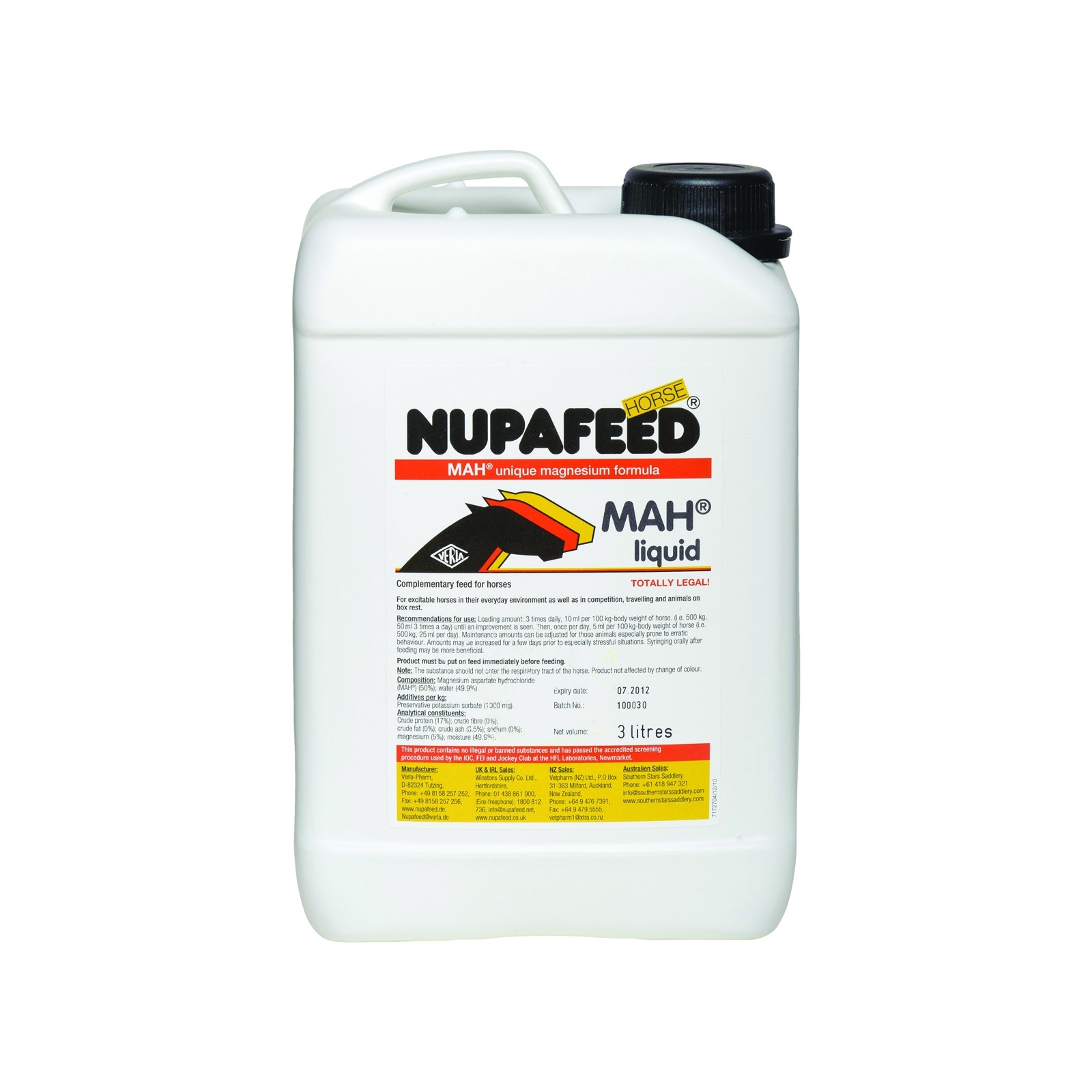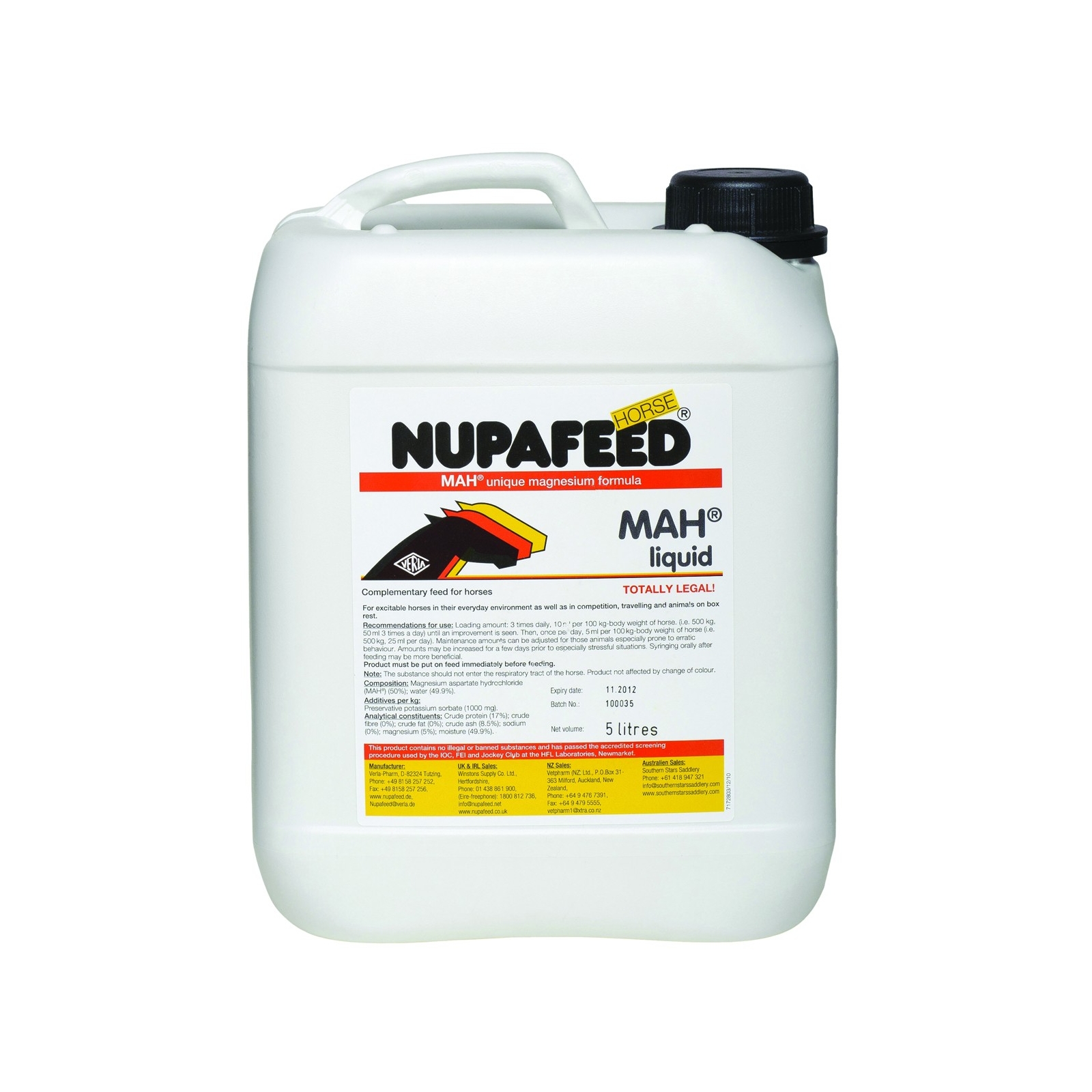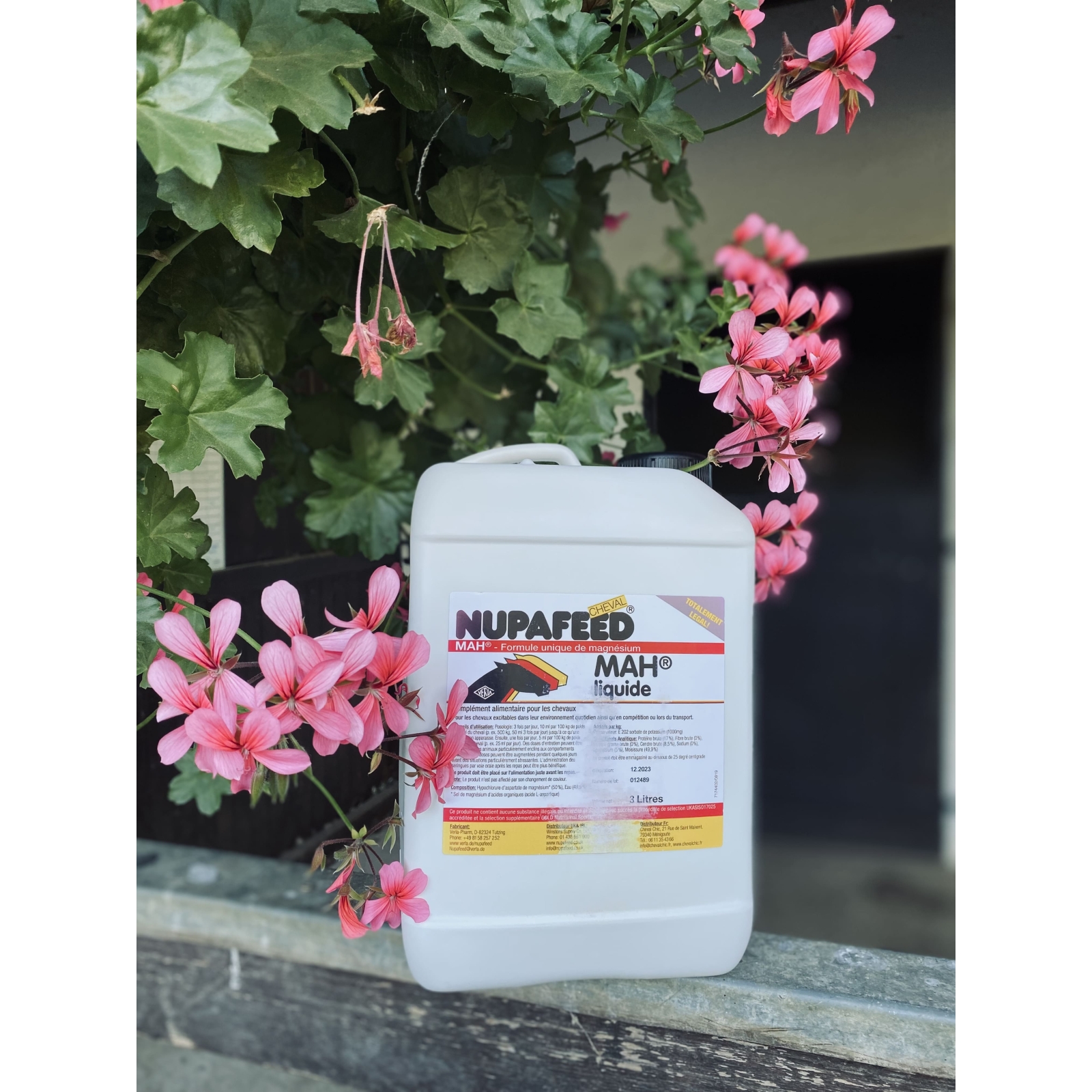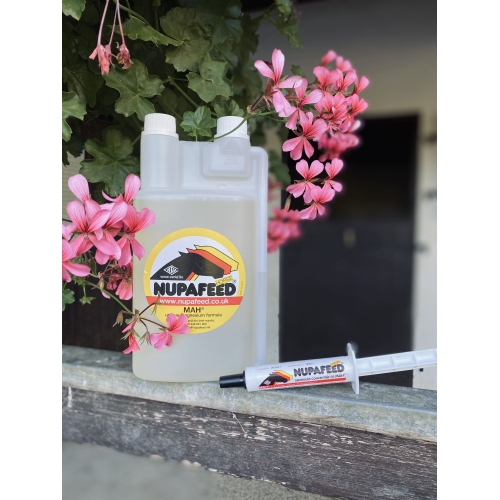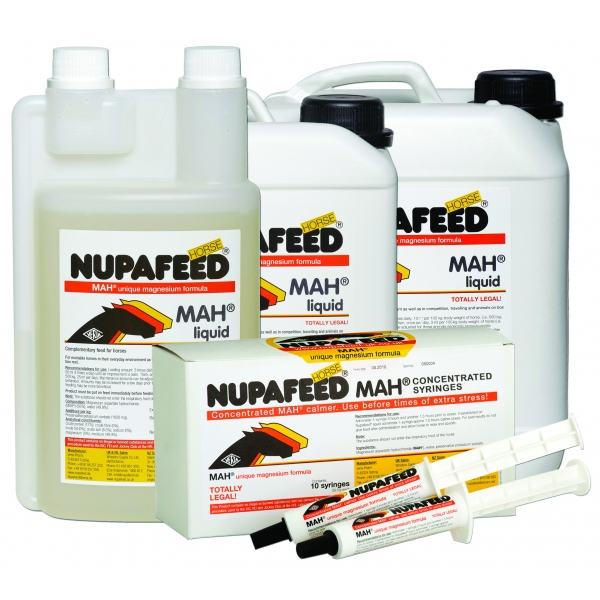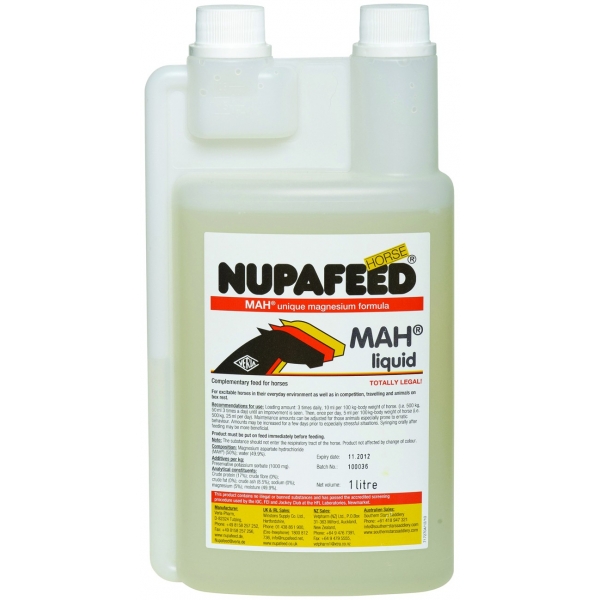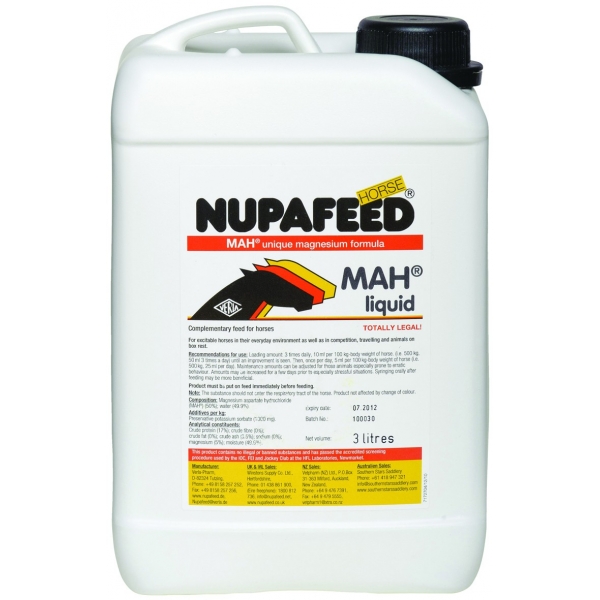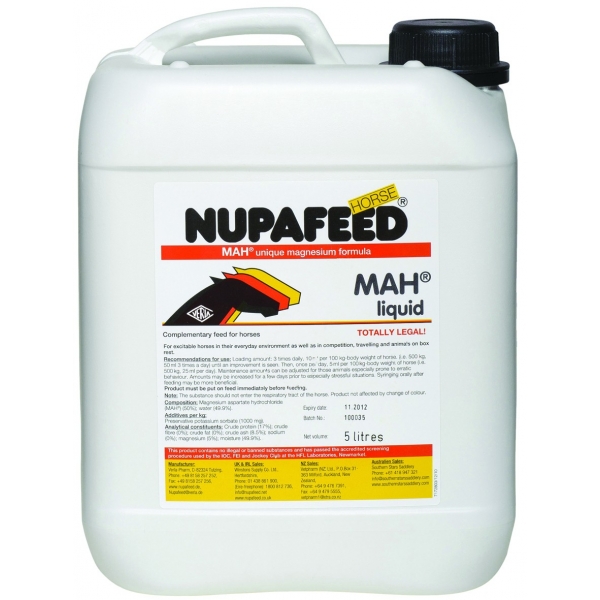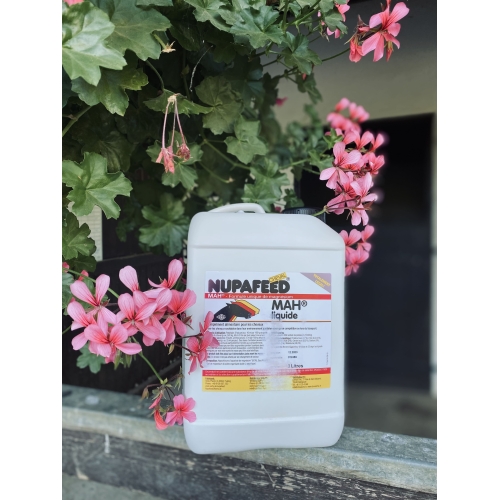 Nupafeed MAH Calmer
Ideal for any stress related problem, for horses in any discipline of competition, those on box rest, competition, foal/youngster preparation for the sales, stallions, pregnant/lactating mares.
Provides exceptional absorption for better results
Does not disrupt pH balance or hinder the absorption of other nutrients
LGC Screened and suitable for competition under all rules including FEI.
Our renowned calming supplement for horses encourages positive, workable behaviour without compromising performance. MAH® is an advanced magnesium compound that is easy and flexible to feed, with advice on hand every step of the way.
The unique quality of Nupafeed MAH® Magnesium Horse Calmer lays in the way it is refined. The German pharmaceutical company, Verla-Pharm, pioneered the method of refining magnesium to create Magnesium-L-aspartate-hydrochloride, MAH®.
A completely different and superior grade of magnesium to that used in other supplements, MAH® is exclusive to Nupafeed. Verla-Pharm has been supplying the medical industry with their highly acclaimed products since 1949 and the equine market for the past 30 years. 
Nupafeed MAH® calming supplements do not contain L-Tryptophan, herbs or any ingredient that may compromise performance. Our goal is to support healthy muscle and nerve function, rather than creating an artificial calm.
All animals need to have the correct balance of calcium and magnesium. When a horse is highly strung or becomes stressed, anxious, nervous or excited, magnesium is depleted. As a result, calcium is allowed to overload muscle and nerve cells, triggering the release of stress hormones and excitatory chemicals. This can cause stress, erratic behaviour, aggression and/or muscle tension.
Nupafeed MAH® Calmer uses a water soluble, complex, pure, amino magnesium which is able to enter the horse's system very efficiently and absorb into tissue. By encouraging a healthy balance of calcium and magnesium, MAH® helps to keep your horse on an even keel, without compromising performance.
MAH® magnesium has been developed not only for improved absorption, but to prevent disruption to the body's pH and ion balance. Because of its unique composition, MAH® does not alter blood or urinal pH and does not hinder the absorption of other minerals, as other forms of magnesium do.
MAH® is ideal for any stress related behaviour, for horses or ponies in any discipline of competition. Our client base includes professional and Olympic level riders, National Hunt and Flat yards, vets and horse owners who wish for a stress free hack.
Nupafeed MAH® Liquid Horse Calmer can be added to your normal feeding regime. As the compound is totally safe, it allows the feeding level to be adjusted, enabling owners to find a level that suits each individual animal.