Goodbye Flys Showshine
6 IN 1 Maintenance Grooming Products for all Seasons!
Great new grooming products and absolute alternative to fly repellents! Organic grooming products – nurture and protect whilst preserving and maintaining your horse's and dog's skin and coat condition. All year round!
Show Shine That Smells Divine – That Helps protect your horse from fly attacks. Water based product made with 100% Organically Grown Plant Extract oils. All ingredients are bought from Suppliers that are certified by Ecocert one of the largest stringent certifying bodies.
Essential oils are concentrated plant extracts, obtained through expression or steam distillation of flowers, bark, leaves, fruits and roots. The easiest essential oil to see, is the pure essential oil that comes out of orange peel when you squeeze.
All ingredients are compliant with FEI Competition Rules and the product has a 12 month shelf life.
BHA Approval to use on Race Horses in Training – For full details please contact GoodBye Flys.
GoodBye Flys Products Combines Six Grooming Aids:
It's a Show Shine that Smells Divine and Conditioner for the Horses
Coat.

It can be used on sensitive skin horses.

It moisturises and soothes the Skin.

It helps with Hair Growth.

Midges, Feather Mites and Horse Flies don't like it.

Daily use makes Clipping Effortless.
la sélection • lemieux • sd design • woof wear • premier equine • derrière equestrian • la sélection • lemieux • sd design • woof wear • premier equine • derrière equestrian • la sélection • lemieux • sd design • woof wear • premier equine • derrière equestrian • la sélection • lemieux • sd design • woof wear • premier equine • derrière equestrian • la sélection • lemieux • sd design • woof wear • premier equine • derrière equestrian •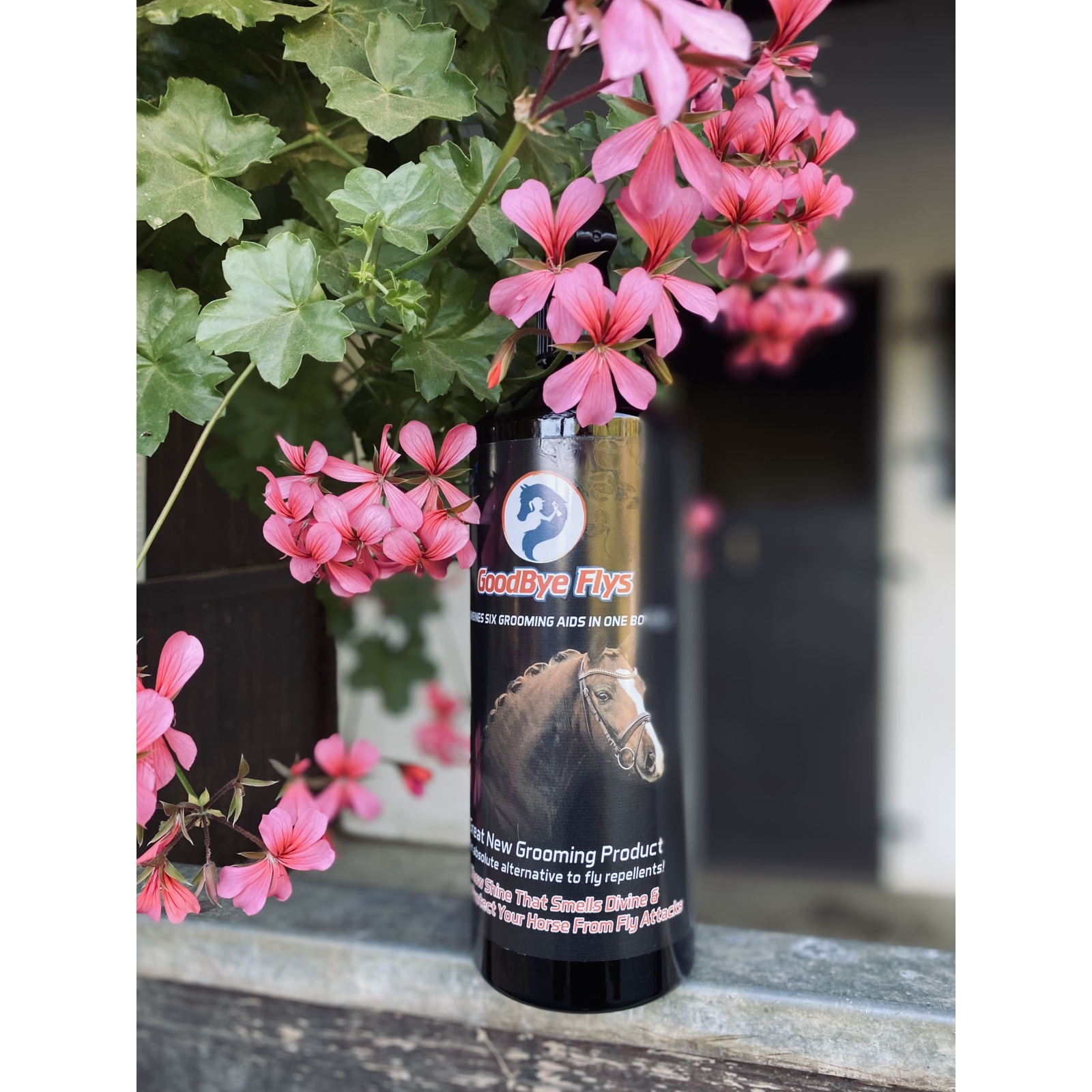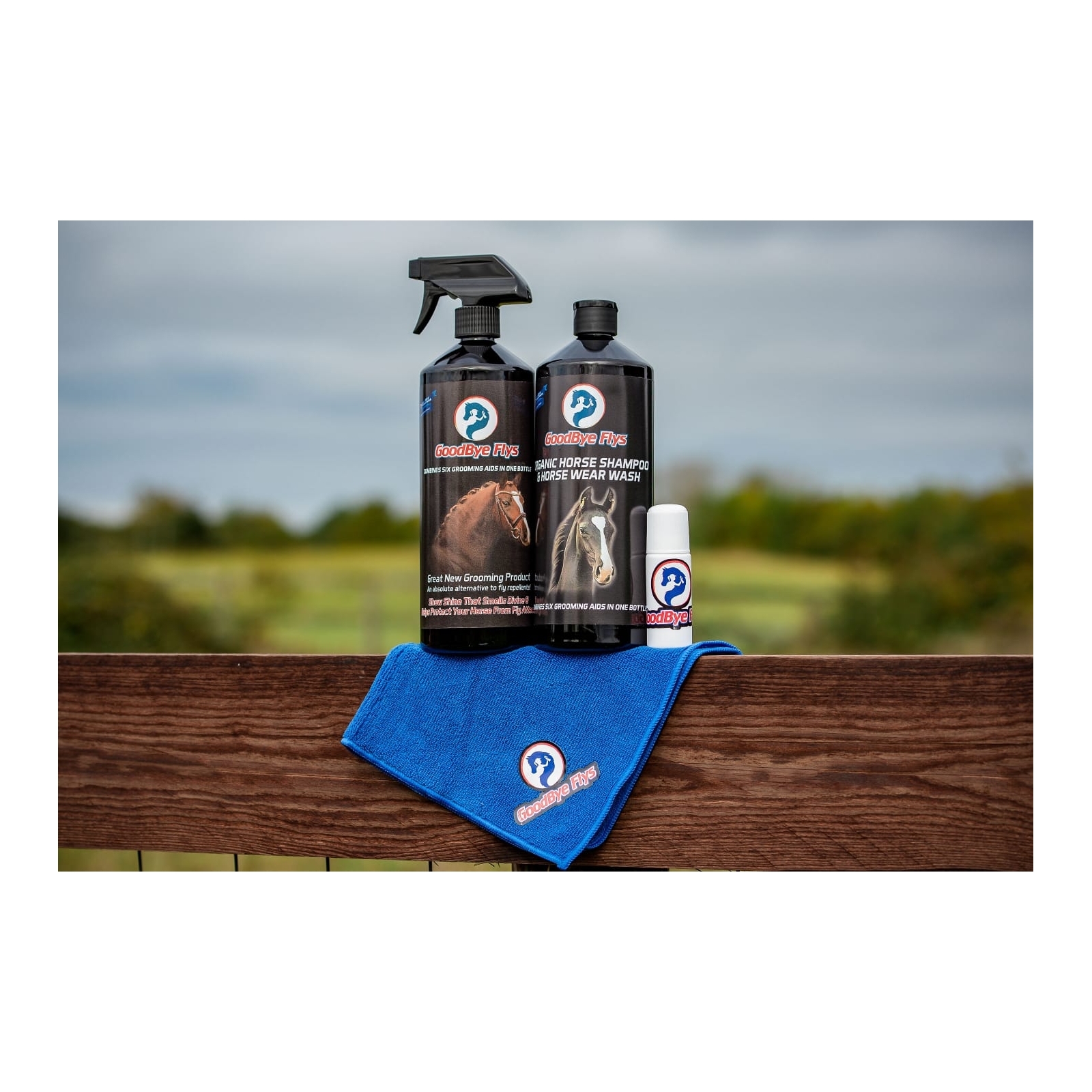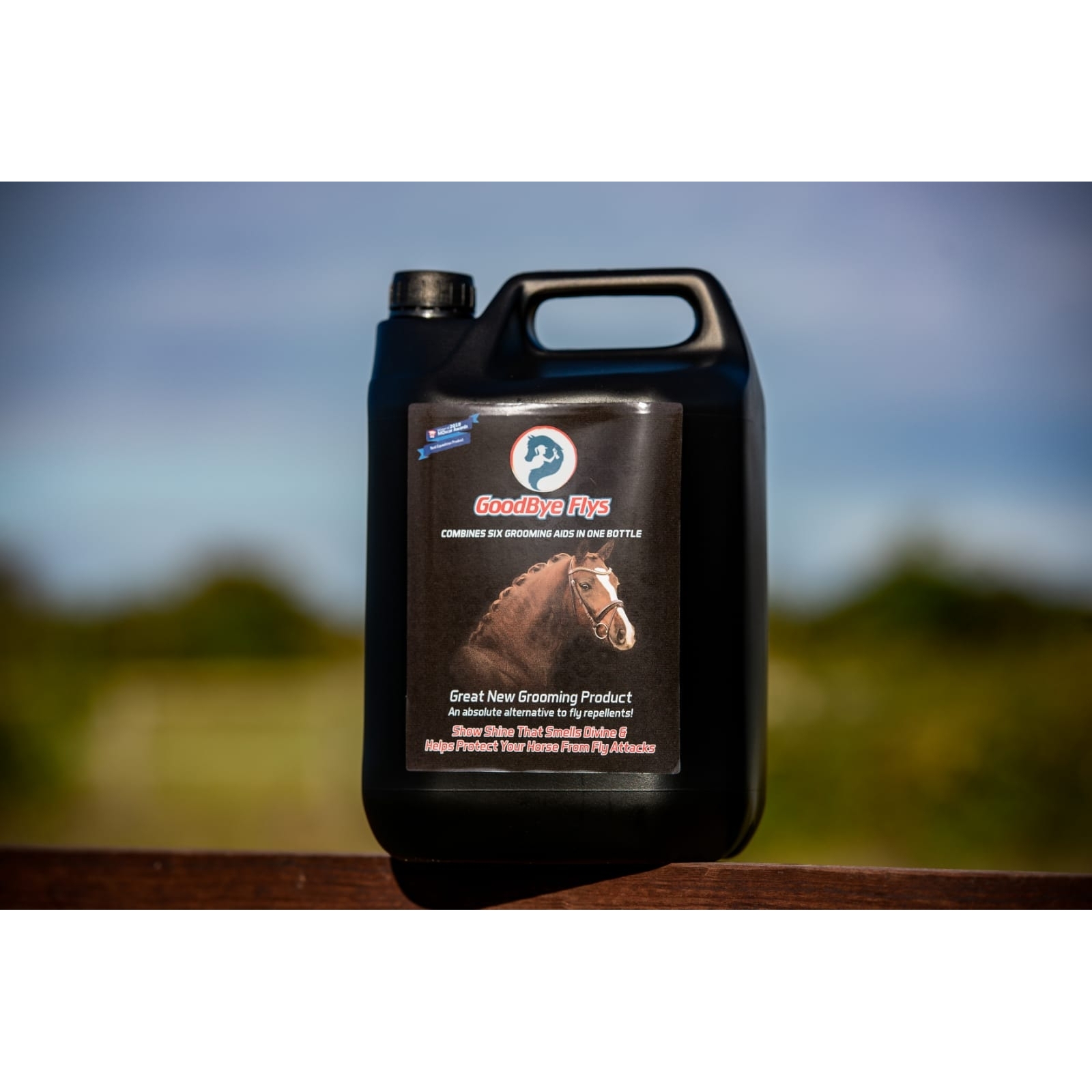 Previous
keyboard_arrow_left
Next
keyboard_arrow_right